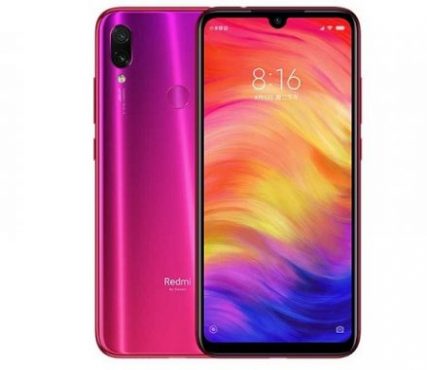 Redmi Note 7 Guide Tips Tricks & Mod Collection:
Checkout the Redmi Note 7 Latest tips tricks and mod & Now Here we Share Some of the best tips tricks for Redmi Note 7 to Get Most out of The Device. all of the Below listed tricks are Working Without Root but if You have Root access Then You can use a lot's of More Trick's.
The Xiaomi Redmi Note 7 Smartphone is Run on Android 9.0 OS Which Is Powered by QCOM SD 660 Processor. The Device Come with 4GB of RAM and 64GB of Storage Can Be Expandable via SD Card. it is a Dual SIM Smartphone that accept 2 Regular SIM Card Including all other Connectivity Features Like Bluetooth Hostpot & WIFI.
How to Uninstall System App Without Root:
adb shell




pm uninstall -k --user 0

 

Package name Here


Ex: 

pm uninstall -k --user 0 com.google.android.apps.docs
Restrict Background activity:
Run Security app go to app analyzer and the Select app and then Restrict background activity.
Autostart Apps
Settings > Permission Settings > Autostart Select your preferred apps
Enable Force Close Current app:
Setting's/additional setting's/ button and Gesture/Close Current app and then Long press back button to Close. Now after using the app Simplay Long Press the back button to Completally Close the app.
How to Enable  Dark Mode: 
Settings/ Display Settings. Dark Mod and Then Check always On
Remove app Vault From Home Screen:
Setting's/Home Screen and Recent/ app vault/ uncheck it.
Disable Search Swipe up on Home Screen:
Setting's/Home Screen and Recent/swipe up home screen to open Search/uncheck it
Full Screen Mode:
Settings > Full Screen Display/ and then Full Screen Mod/ Select Require app's
How to take a Screenshot
Vol Down + Power Or 3 Finger Swipe
bad Quality of Camera:
While taking a Picture, Make Sure you have an adequate amount of light in the area. That's mean you should position yourself in some light to have a good picture.
Negligible light Goes through to the sensor, due to the small aperture of a smartphone camera. Therefore, we get grainy pictures because of low light photography.
use Custom camera app Like Google camera Here
beauty Cam:
to Get Perfect Beautified Photo use Custom Camera Like Line, B612, All beauty Came Does Not Offer Proper Details as We Need. So use Camera that offer Quality Photo's Like B612
Slow Performance:
You can Restart your Phone .
Enable Device debugging
Clear Catch
Uninstall the unnecessary apps
Factory reset.
Rooting also best way
use Custom ROM
Other:
---