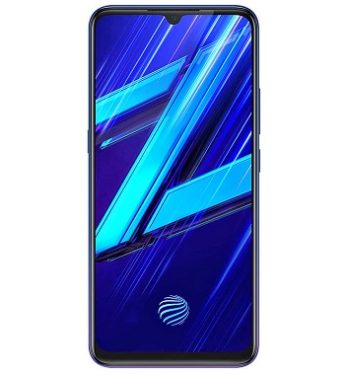 Vivo Z1X Problem and Solutions:
Common Vivo Z1X  Problem and their Solutions. in the topic We are Going to Discuss about the Vivo Z1X Problem and their Solutions. So if you own Vivo Z1X having Some issues Like wifi error, camera error, overheating, laging, hanging then the article for you. by using the article You can Solve Many of these critical issue without rooting the device.
Vivo Z1X Run on Android 9 & it is Powered by QCOM Snapdragon 712 Processor. it comes with 6GB of RAM & 64/128GB of Internal storage that can be expandable via a microSD card. As far as the cameras are concerned, the Vivo Z1X Packs a 48+2+8 Megapixel Primary Camera on the rear and a 32 Megapixel shooter on front.
Fixing the Common Vivo Z1X Problem issues-
Problem 1: Bad Quality of Camera
Solution:
While taking a Picture, make sure you have an adequate amount of light in the area. That's mean you should position yourself in some light to have a good picture.
Negligible light goes through to the sensor, due to the small aperture of a smartphone camera. Therefore, we get grainy pictures because of low light photography.
use Custom camera app Like Google camera Here
Problem 2: Earpiece Sounds Robotic or poor Sound Quality
Solution:
Go for another Good quality Earpieces for doing a phone call.
Try to do another way. During a phone call press the volume up button to make the sound louder.
This will help to make the other person more audible and will not remove the robotic tone of hands-free.
try Sound Mod Like Viper audio Max audio Dolby atoms
---
Problem 3: Bluetooth connectivity issue
Solution:
Turn off the device and turn it on again: This often solves the problem, the same applies to the two devices, the Bluetooth device, and your Smartphone or Tablet, for the latter, to enter the configuration and disable the Bluetooth or put it into mode Airplane is enough, remember to turn it on again.
Remove Device and Repair From Paired Devices.
Always Make sure that the Bluetooth connection is discoverable on your device, as well as on the other with which you are connecting your device.
Last option is factory reset if above don't work for your device.
Problem 4: Too Much bloatware
Solutions:
Uninstall Not Require app. if you have unrooted Phone then you can use this Guide to uninstall system app Without Root Here
If you are unable to uninstall some system apps, you will either need to root your smartphone or simply Disable them. There's not much we can do on an unrooted smartphone.
Problem 5: SD Card Remains Undetected
Solution:
Firstly, Insert the SD card again after restarting the device.
Try to insert your SD card into another smartphone or use a card reader to insert it into your PC and Make sure Your SD card is working properly.
Try to format the SD card on the computer first and then insert it in Phone .
If this doesn't work, try using another microSD card.
If the problem still arises, take your smartphone to the service center as there might be something wrong with the MicroSD card slot.
Problem 6: Unable to eject the SIM tray
If you are not able to eject the SIM tray, you can follow the steps below.
Solution:
Make sure you using the SIM tray tool provided with the Phone . It is in the same box the smartphone shipped in depending on the region, it may be in a cardboard envelope.
If you don't have the SIM tray eject tool, you can even use a paperclip to eject the tray from the smartphone housing.
Do not try to pry the tray out; otherwise, you'll damage it permanently. The only way to take it out is by putting the tool into the small slot located beside it.
If the tray is still not coming out, you'll need to take your smartphone to a certified technician.
Problem 7: Overheating and battery drain issue
Solution:
Don't use on  Charging
Don't Regularly use for long time
Clear Catch
use better Software Custom ROM is best Solution
use Greenify to Force Stop Running app
uninstall Not Required app
Keep Software updated
Root your Phone to use battery Saving app
---
Problem 8: Slow performance
Solution:
You can Restart your Phone .
Enable Device debugging
Clear Catch
Uninstall the unnecessary apps
Factory reset.
Rooting also best way
use Custom ROM
---
Problem 9: Wi-Fi issue
Solution:
Restart Phone
update Device Software
Check berrier
Go to Settings>Wi-Fi> configure to get the mac address of your device connected to Wi-Fi network so as to ensure your whether your address is supported by the router or not.
Disable Power Saving Mod
Final Solution if Not Work Do a factory Reset.
10. FRP issue/ Lock Pattern Google account:
Device is locked Due to factory Reset and You Don't Know Password.
Here is the Solution Here
11. Dead & bootloop Repairing/Software Re-installation:
Here is Firmware and Guide: Here