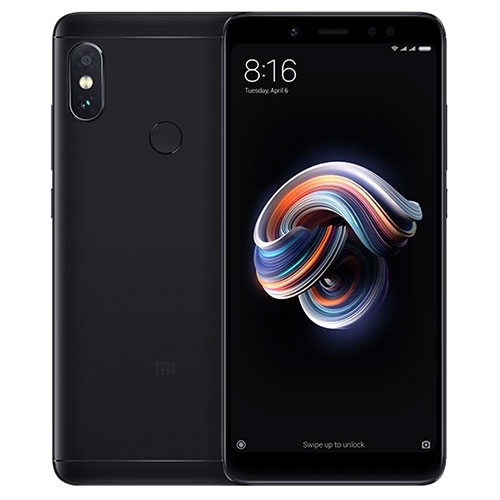 unlock bootloader Xiaomi Redmi Note 5-
if you have a xiaomi Redmi Note 5/ Note 5 Pro and want to unlock bootloader using official way then you are on correct place, in this article i Will Show you how to unlock bootloader of xiaomi Redmi Note 5/ Note 5 Pro using official way, the process is quit easy and Simple, you can unlock your Xiaomi phone by following below Guide.
REQUIREMENTS:
— Xiaomi Phone
— Developer ROM installed
— Working MI-Account (verified and SIM CARD activated)
— Unlocking Software http://en.miui.com/thread-221493-1-1.html
1. Start your Phone running a developer ROM/China ROM for Better Result's
2. Proceed through the Setup Wizard
3. Connect your Phone to your verified Mi-Account (Settings -> Accounts)
4. Login to unlock Page and make sure that your new phone is connected to that Account. (It appears that it only works when you connected a SIM-Card/Phone Number to your Account – Can be from another phone but your Account must be linked to a SIM-Card.)
5. Reboot your Phone to Fastboot Mode (Power + volume down)
6. Connect your Phone via USB to your Computer
7. Start the MiFlashUnlock.exe (find the link at REQUIREMENTS)
8. Click the left Button (chinese text)
9. Login with your Mi-Account you used to link your new Phone
10. Press the Button with chinese Text and watch the show
11. Your Bootloader is unlocked when the progressbar shows 100%.
12. Reboot your phone.
Flash TWRP Recovery
You will need the TWRP recovery to root your device. Further you will be able to install Custom ROMs (like sMiUI) on your device.
I have linked an existing TWRP Image made by a guy called "cloud". Unfortunately he still had a bug in his version which cancelled ROM installations for the RedMi Note 3! I patched the TWRP Image and fixed this bug. So you will find a fully working TWRP Image in the Requirements.
REQUIREMENTS:
— Xiaomi phone
— Unlocked Bootloader (see above)
— TWRP Image File ( DOWNLOAD )
— Fastboot Binaries (you can find a fastboot.exe in the Unlocking Software ZIP)
1. Boot your Phone to Fastboot Mode (Power + volume down)
2. Connect your Phone via USB to your Computer
3. Start a windows terminal in the directory where your TWRP Image and Fastboot exe is located.
type " fastboot flash recovery recovery.img
Some Devices Come with same boot and recovery partition so if above code Show no recovery partition then use below code
fastboot flash ramdisk recovery.img
or boot to recovery without flashing fastboot boot recovery.img
4. Wait for the process to finish
type "fastboot reboot"
5. After your system comes up you can reboot to Recovery mode (Power + volume up)
Enjoy your fully working TWRP Recovery.
So this is a Complete Guide to officially unlock the bootloader on Xiaomi Devices, if you have any question you can use Comment Section.