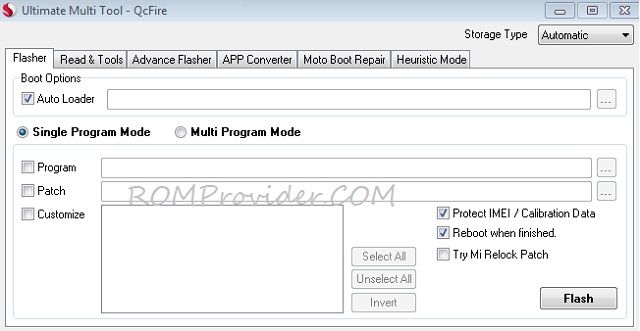 Latest UMT QCFire V7.7 have now bee available for download which You can Download from below. This New update integrate support for More QCOM phone like Oneplus 9R, Vivo Y51, lenovo legion etc.
What is UMT QCFire:
UMT QCFire is a dongle Protected Professional smartphone repairing software for window. the tool support Qualcomm based Android smartphone.
Supported Features:
Read / Write Firmware
Backup / Restore QCN
IMEI Repair in FTM/Diag + Flash Mode
Backup / Reset / Restore Security (EFS)
Reset FRP (Google Factory Reset Protection)
Reset Locks (PIN, Password, Pattern w/o Data Loss, Un-Encrypted Devices Only)
Enable Diag (Need OEM Unlock, May not work on BL Locked Devices)
Reset Mi Account for Xiaomi Devices
Disable Mi Account for Xiaomi Devices
Factory Reset (sideload Mode) for Xiaomi Devices
Disable / Restore Locks for Encrypted Userdata
Motorola Boot Repair
Xiaomi EDL Locked Device Service
Bootloader Unlock in EDL Mode for some Xiaomi devices
One Click Root in EDL Mode for Generic Qualcomm devices
Forensic Functions (Read contacts / Messages in EDL Mode)
Xiaomi IMEI Repair for RSA Protected Phones
Xiaomi Boot Loader Unlock
Unique Method for Vivo Reset Locks for Protected Devices
Xiaomi EDL Auth Using UMT Server
Xiaomi Flashing in Fastboot Mode
Nokia Factory Firmware (nb0) Direct Flashing in EDL mode
Oppo OFP Firmware Extraction Added
Xiaomi Free Auth Service
One Click Lock Reset for Vivo Phones (Encrypted Userdata)Factory Method for Format FS
EDL Authentication using Xiaomi Auth App (Service Account Required)Xiaomi Wipe EFS in Sideload Mode
Download Links:
Folder Link:  Here
available Setup for:
UMTv2_UMTPro_QcFire
UMTv2_UMTPro_Huawei
UMTv2_UMTPro_UltimateLG:
UMTv2_UMTPro_UltimateSamsung:
What's New In QcFire V7.7?
support for Oneplus 9R, 9RT, Vivo Y51, Lenovo Legion/ Pro
How to Install UMT QCFire V7.7:
Download Setup File From above.
Run the UMT QC Fire V7.7.exe File
accept Licence agreement. Click Next, Next done, Now activate and use
Source: UMT Official