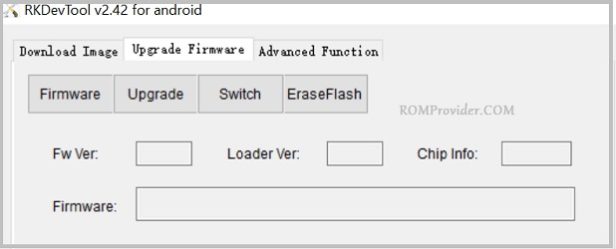 RockChip flash tools are a set of software utilities used to flash firmware (also known as "ROM") onto devices that use Rockchip processors. These tools include the RockChip Batch Tool, Factory Tool, Upgrade Tool, and others.
The RockChip Batch Tool is the most commonly used tool and is designed specifically to work with Rockchip processors. It allows users to install custom firmware, recover bricked devices, and update firmware to newer versions. The Factory Tool is another useful tool that allows users to create their own firmware images and flash them onto their devices.
The Upgrade Tool is another commonly used tool that allows users to upgrade the firmware on their devices. This tool is typically used by manufacturers to provide firmware updates to their customers.
Download Links:
AndroidTool_Release_v2.58.zip
How to Install RockChip Flash tools:
it's a portable program extract & use
How to use RockChip Flash tools:
download & extract AndroidTool_Release_v2.58.zip
from the extracted folder run AndroidTool.exe
click 'upgrade Firmware' from the Next tab Click 'Firmware'
from the Pop up locate the your device firmware file

Now connect Your switched of device to computer by pressing volume up & down key.
once tool show usb device, click 'upgrade'
wait until success! once done, disconnect device & switch it ON!
---