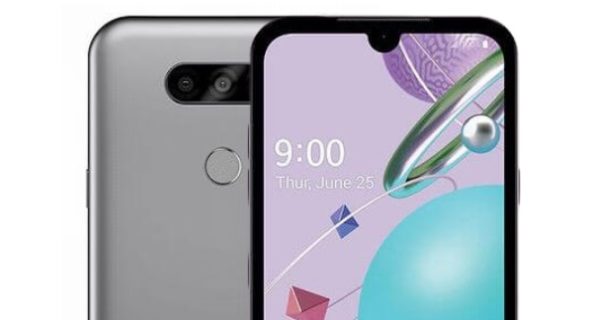 FRP or Factory Reset Protection is a Security Feature on LG Aristo 5 which is automatically activated when you set up a Google™ Account on Your device. but it become a Problem when the People don't care it. they setup Google account on their Phone and don't Remember it's password & the device goes locked after resting it. so if you are facing the same issue on Your LG Aristo 5 than You can fix it by following the below instructions.
LG Aristo 5 Run on Android 10 & it is Powered by Mediatek helio P22 Processor. it is a dual SIM smartphone support Nano SIM cards. connectivity features Include bluetooth hotspot WIFI GPS 3G & 4G.
What is FRP/Factory Reset Protection:
Factory Reset Protection (FRP), is a security feature on Android devices with Lollipop 5.1 and higher. FRP is automatically activated when you set up a Google™ Account on your device. Once FRP is activated, it prevents use of a device after a factory data reset, until you log-in using previous Google account.
Download Links:
Steps to bypass FRP on LG Aristo 5 Without PC:
1. From Very first "Welcome screen" Remove SIM, again Insert SIM (Pin locked SIM), now You will see a Pin lock screen on your phone, just remove SIM try, Screen goes off.
2. Press Power Key, on Lock Screen You Will see a Android Setup notification Like the below image. We Select more Icon as below image( or long press on notification), from Next page we Select Browser app & then Opening Links.
3. from the Next page Scroll down and Select Youtube, Now Click on Top Youtube bar as below image. From the Next Page We Click Notifications/ Then additional Settings in the app.
4. it will take You on Youtube app settings, Go to about/Youtube Terms of Service.
5. it will take You on Chrome Browser.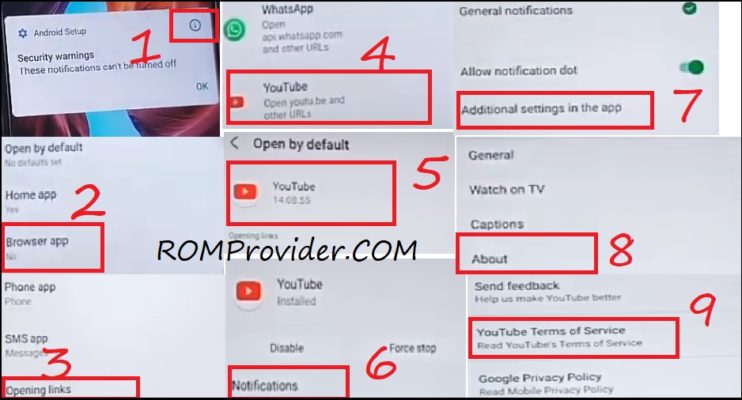 6. Accept & continue, then "No Thanks", Now Chrome opened successfully, In address bar type https://romprovider.com/frpbypass
7. Download Google account Manager and Install it
8. again Install FRP bypass.apk and Install it
9. after Success Open FRPbypass and login With the New account
10. done Press Power button Reboot System Now/Restart
---