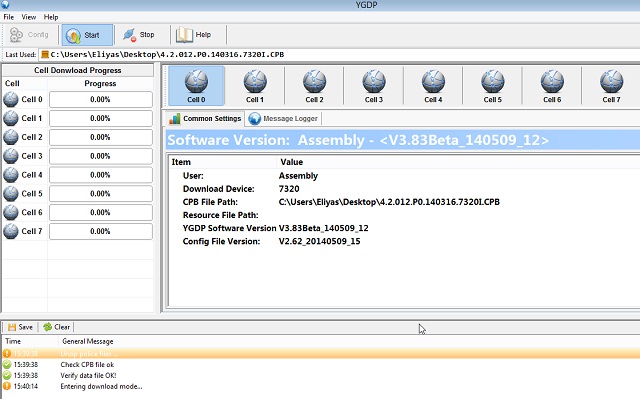 YGDP Tool V5.00:
Download YGDP Tool V5.00 For Window to Flash CPB Firmware, YGDP Tool V5.00 is a tool Which have ability to Flash Qualcomm Mediatek and SPD based android Devices. YGDP Tool is a one of the unique tool which can Flash all 3 try of CPU [Mediatek, SPD & QCOM]. The tool is Developed by Coolpad inc to flash their Smartphone.
Features:
Flash all 3 type of CPU MTK, SPD & QCOM
Flash CPB Firmware
Flash on Locked Bootloader
Easily Detect Device in fastboot
Easy to use.
Advantage:
ability to unbrick Your Phone
ability to Reflash your Phone
ability to flash on Locked Bootloader
ability to Flash all type of CPU
Con's-
Require Coolpad Device
Not work on Test point
Critical to use on Dead Devices.
Device detection issue on Dead Devices
Developer:
Coolpad inc.
Download: