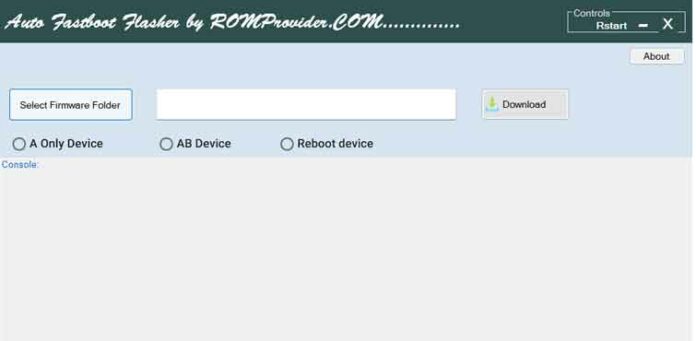 Download Auto Fastboot Flasher for free, it's a fully automated script which generate a partition list from your device and then write all partition one by one. the tool support both a and AB devices, first you have to unlock the bootloader along with critical then you can use it.
Features:
fully automated script
write all partition, all mean all Including critical partition Like bootloader or everything Included in EDL ROM (require bootloader unlock critical)

automatic generate flash_all script for any device
Requirement:
unlocked bootloader + critical
Download Links:
fastboot flasher V1.0 by ROMProvider.com: Download
Permission:
you can use this script on your project without prior information however you can link this page to support us.
Prevent brick:
delete bootloader related partition from firmware folder
Disclaimer:
use at own risk
all userdata will be erased Including Internal Storage..
How to use Auto Fastboot Flasher:
Extract zip
connect phone to computer in fastboot mod
open Fastboot Flasher.exe
Select Firmware folder
mart device type 'A' or 'AB' (AB new high end devices with dual Slot, it will add a _ab flag to every partition & once the flashing completed it will set active slot to 'A')
then click 'Download' button
don't touch GUI until Success (fastboot.exe wait for device if it not connected you have to kill it from task manager)
Tested ON:
redmi 5a
redmi note 6 pro
Excluded partition:
same file on multi partition like 'lksecappbak' 'lksecapp' it will flash only the one which use correct file, if file is lksecappbak.img then it write lksecappbak..
---