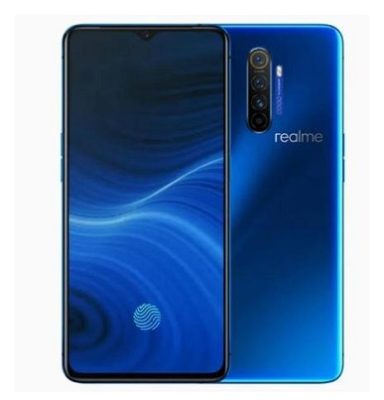 unbrick is a process to repair a device that was bricked, with in Realme X2 Pro user face two type of brick- soft brick and hard brick.
Soft brick: in this stage device stuck or freez on boot logo or animation due to any software/ firmware issue.
hard brick: in this stage device completely goes dead and does not show any sign of boot for example logo or animation, even fastboot or recovery mod. it show only 9008 USB COM driver /device when we connect it to computer
so if your Realme X2 Pro having any of soft or hard brick issue then you can fix it by following the below Instructions.
Disclaimer:
Status:
Preparations:
Download firmware according your region
RMX1931_11_F.14_2021102817443142 UK: Download
RMX1931_11_F.14_2021102817441635 IND: Download
RMX1931_11_F.14_2021102817441935 Russia: Download
RMX1931_11_F.14_2021102817442835 Indonesia: Download
Note: extract zip and then extract ofp using rom2box or py command lines
Download Require tools:
Download & Install Require USB Driver:
Process:
Go to oppo & select Realme X2 Pro
under memory type select 'ufs'
under firmware flasher locate Main firmware Images folder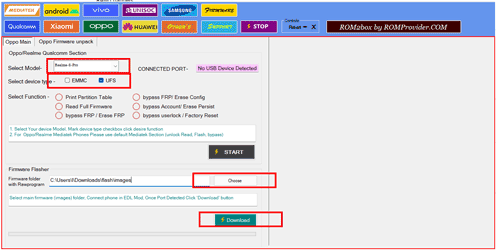 put Phone to recovery mod, Insert usb cable, multiple times press recovery version from the popup select OK (test point require for dead devices)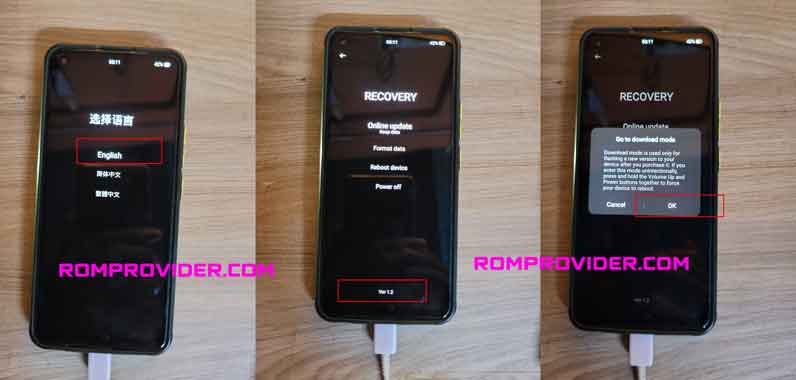 once you see a Port in

Port detector

click 'Download' button.
wait until success, it will take around 10 Min
once done, Your device restart itself.. success…
have any question let me know via comment.
---