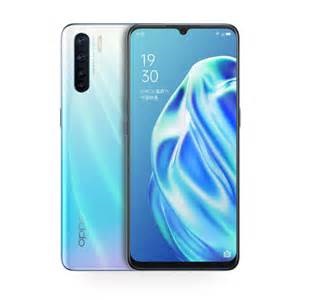 uninstall System app Without Root on Oppo F15:
Step by Step Guide to Remove or Uninstall System app on Oppo F15 Without Root. user who want to remove Pre-Installed System can can do it by Following the below Instruction.
Oppo F15 Run on Android 9 & it is Powered by Mediatek MT6771 Processor. it is a Dual SIM smartphone Support Nano SIM Cards. the device come with 8GB of RAM and 128GB of Storage can be expandable via SD card.
Note: don't delete core app otherwise You will Get bootloop
Steps to uninstall System app Without Root on Oppo F15:
Go to Setting about Phone and type 7-8 on build number
Go back to Setting additional Settings and Find Developer Option then Enable usb debugging.
Connect Phone to PC With usb . after that Go to Platform tools folder and Open CMD Here.
Now send below code
If necessary, we authorize the device.

 If an error message Pops up (device is not authorized), and you authorized the device, enter 

adb shell

 again.


Further we write in CMD
The list of Installation Packages drops out.

 

In this list, choose what you want to delete.

 turn on the brain before You Start deleting! You can fill up the system and have to reflash.


To delete a package, enter
pm uninstall -k --user 0 com.xxx.xxx
(for example, pm uninstall -k –user 0 com.google.android.apps.docs – will remove google docs)




After stripping it is desirable to make a body.

 

To clear the conscience
List of Packages You can Remove Without any issue:
adb shell pm uninstall -k –user 0 com.android.chrome
adb shell pm uninstall -k –user 0 com.google.android.keep
adb shell pm uninstall -k –user 0 com.android.browser
adb shell pm uninstall -k –user 0 com.oppo.music
adb shell pm uninstall -k –user 0 com.eterno
adb shell pm uninstall -k –user 0 com.facebook.system
adb shell pm uninstall -k –user 0 com.nearme.gamecenter
adb shell pm uninstall -k –user 0 com.google.android.apps.magazines
adb shell pm uninstall -k –user 0 com.google.android.videos
adb shell pm uninstall -k –user 0 com.google.android.music
adb shell pm uninstall -k –user 0 app.buzz.share
adb shell pm uninstall -k –user 0 com.coloros.musiclink
adb shell pm uninstall -k –user 0 com.oppo.wifirf
adb shell pm uninstall -k –user 0 com.heytap.browser
If you need Google Music and Video You can keep them
---