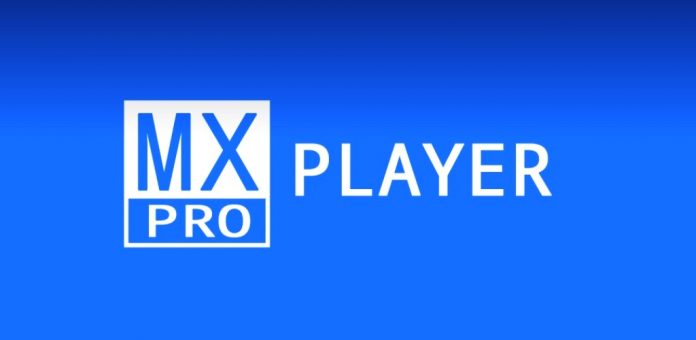 MX Player Pro V1.39.13 apk:
MX Player Pro Apk free Download for Android. You have used MX Player free version, haven't you? Given that the free version is the perfect Android media player, you wonder what will be the case for the pro version. The only reason that keeps you away from the premium application is the price itself. But you don't have to worry about it anymore as I am going to show you how to download MX Player Pro for free.
As I said earlier, you have to pay a few bucks (about $5) to get this app from the Play Store. Apparently, it is not the freeway. So, what I am going to do is, giving you a method to download the APK. You can directly download MX Player Pro apk by clicking on the download button provided below, or you can follow the steps given at the end of the article to learn how to download it properly.
Benefits of MX Player Pro
Are you hesitant about the features of the Pro version? Read on further then.
1. No Advertisements.
On the media selection and pause screen, the free version of our app displays an ad on the top. Most of us don't like having an ad in the middle of enjoying something interesting. You won't see these advertisements on MX Player Pro.
2. Supports Every Subtitle Format.
Not all mobile media players support subtitles. Even if they support, we can't excluding them to render all the formats. But our app is an exception here. It supports every subtitle format. You can even personalize and reposition the text as well. Of course, there are lots of other features like hardware acceleration, subtitle gestures, multicore decoding, etc.
3. Support all audio Codec.
Download:
Mx Player Pro APK 1.39.13: Download
MX player Pro 1.9.10 Pro apk [avoid file name 1.8.10] Here
MX Player Pro Google Play Link Here
How to Fix License Verification-
1. Download and Install apk. Run with internet Connection on.
2. Now open Lucky Patcher and Select MX player and then apply patch Like below
3. custom patch/ and then select second one by rockz555
4. Done run app with internet without any licence issue.
Some other useful articles-
1, How to Flash Official Firmware on Vivo With QCOM-DLoader.
2. How to Disbale Boot verification using No verity Disbaler.
3. How to Repair IMEI Number on Qualcomm Phone [Easy Method]
4. How to Install Xposed framework on any Android Device [also Nougat]
5. How to Root without PC [Easy method]
6. How to backup NVRAM aka IMEI Number [Easy method Mediatek]