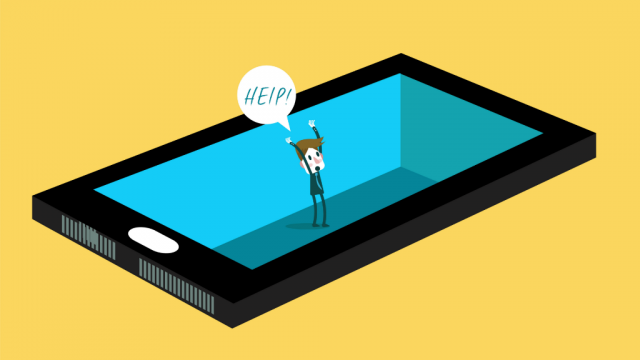 Google Pixel 2 Common Problem and it's fixes-
Google Launch it's brand New Smartphone called Google Pixel 2 and here we Present Some Minor Solutions for This Phone.The phone comes with a 5.00-inch touchscreen display with a resolution of 1080 pixels by 1920 pixels. Google Pixel 2 price in India starts from Rs. 61,000. The Google Pixel 2 is powered by 1.9GHz octa-core Qualcomm Snapdragon 835 processor and it comes with 4GB of RAM. The phone packs 32GB of internal storage that cannot be expanded. As far as the cameras are concerned, the Google Pixel 2 packs a 12.2-megapixel primary camera on the rear and a 8-megapixel front shooter for selfies.
The Google Pixel 2 runs Android 8.0.0 and is powered by a 2700mAh non removable battery. It measures 145.70 x 69.70 x 7.80 (height x width x thickness) and weigh 143.00 grams.The Google Pixel 2 is a single SIM (GSM) smartphone that accepts a Nano-SIM. Connectivity options include Wi-Fi, GPS, Bluetooth, NFC, 3G and 4G (with support for Band 40 used by some LTE networks in India). Sensors on the phone include Compass Magnetometer, Proximity sensor, Accelerometer, Ambient light sensor, Gyroscope and Barometer.
Fixing the Common Google Pixel 2 issues-
Problem 1: Bad Quality of Front Camera
Users are not satisfied with the performance and low light solutions of its front camera. To get the best pictures, find the below steps, although we cannot counter the hardware constraints.
Solution:
While taking a picture, make sure you have an adequate amount of light in the area. That's mean you should position yourself in some light to have a good picture.
Negligible light goes through to the sensor, due to the small aperture of a smartphone camera. Therefore, we get grainy pictures because of lowlight photography.
Problem 2: Earpiece Sounds Robotic
The speakers of earpieces/hands-frees sound robotics and on the time of a phone call, it sounds metallic too, some users have complained.
Solution:
Go for another good quality earpieces for doing a phone call.
Try to do another way. During a phone call press the volume up button to make the sound louder.
This will help to make the other person more audible and will not remove the robotic tone of hands-free.
Problem 3: Bluetooth connectivity issue
If Bluetooth is not working on your Phone, you can try the following instructions.
Solution:
Turn off the device and turn it on again: This often solves the problem, the same applies to the two devices, the Bluetooth device, and your Smartphone or Tablet, for the latter, to enter the configuration and disable the Bluetooth or put it into mode Airplane is enough, remember to turn it on again.
Remove the device from the list and add it again: Also a very useful tool, if the connection is made and you have communication problems, it cuts the audio, it cuts the connection, this can help to solve it, and it enters the configuration of your Phone, searches the connected devices and removes the one causing the problem. Sometimes connecting the Phone with several devices one after one could be the reason for this issue. After this, repeat the pairing process.
Always make sure that the Bluetooth connection is discoverable on your device, as well as on the other with which you are connecting your device.
Last option is factory reset if above don't work for your device.
Problem 4: Too much bloatware
Google has managed to control their desires to completely fill up the smartphone with their own apps and software. However, there is still around 800 MB of bloatware on the smartphone. Here is what you can do to solve that.
Solutions:
Thankfully, Google is aware that not many people are going to appreciate the apps they have installed on their smartphone, so they have kept the bloatware to a minimum. So, once recheck all the apps from your 'installed apps' section and uninstall the useless apps from the device which helps in saving the storage space and improving the performance as well. By long pressing on the app, you will get an option to uninstall the app and just follow the on-screen instructions to do so.
Clear App Cache and Wipe Cache partition: Cache is the most important thing which shouldn't be ignored as it causes the performance issue in the device. Every time you open or use a specific app, the cache gets stored in the background, and all you need to do is clear it in time. So, open each app from the installed apps in settings and tap on 'Clear Cache' option to remove the cache.
If you are unable to install some system apps, you will either need to root your smartphone or simply endure them. There's not much we can do on an unrooted smartphone.
Problem 5: SD Card Remains Undetected
One of the Phone problems noticed is that after inserting the SD Card to it, sometimes it's not even detected, claimed by users. If you have already inserted an SD card into the slot and it is still not being detected, you can try out the following Phone Solutions.
Solution:
Firstly, Insert the SD card again after restarting the device.
Try to insert your SD card into another smartphone or use a card reader to insert it into your PC and Make sure Your SD card is working properly.
Try to format the SD card on the computer first and then insert it in Phone .
If this doesn't work, try using another microSD card.
If the problem still arises, take your smartphone to the service center as there might be something wrong with the microSD card slot.
Problem 6: Unable to eject the SIM tray
Some users have reported that they were not able to eject the SIM tray out of their smartphone. There can be several reasons for that to happen.
If you are not able to eject the SIM tray, you can follow the steps below.
Solution:
Make sure you using the SIM tray tool provided with the Phone . It is in the same box the smartphone shipped in depending on the region, it may be in a cardboard envelope.
If you don't have the SIM tray eject tool, you can even use a paperclip to eject the tray from the smartphone housing.
Do not try to pry the tray out; otherwise, you'll damage it permanently. The only way to take it out is by putting the tool into the small slot located beside it.
If the tray is still not coming out, you'll need to take your smartphone to a certified Google technician.
Problem 7: Unresponsive Touchscreen
Many users have reported about the inaccuracy in the touchscreen.
Anyways, this issue can be handled easily. Read here and find the Google Phone solutions possible. To fix Phone problems linked with the touch screen, follow the instructions below:
Solutions:
Try to restart your Phone and check if the problem is solved.
Make sure you are not wearing mittens or gloves and in case you are wearing them, don't forget to enable the glove mode.
Go to Settings < Smart Assistance < Glove Mode.
Make sure your hands are clean and not wet.
Make sure the screen is totally clean and there are no oil or dust particles.
There could be a software problem in some cases and the touch screen is unable to perform its tasks.
Try to reset your factory option, if nothing works.
Problem 8: Overheating and battery drain issue
Overheating and battery drain problem is the most common issue found in Phone smartphones. We all already know that most of the users these days use smartphones either for playing high-performance video games or streaming online videos of high resolution. Such use of smartphones leads to overheating and battery drain issue in these devices.
Lets us discuss how to fix such problems in Phone Smartphones.
Solution:
Do not use the smartphone while it is put on charge.
If you are streaming high-resolution videos on a channel like youtube, you can lower the resolution which could resolve the problem of overheating.
Latest Smartphones comes with an installed app of Google which user can uninstall if it is not being used by them.
You can go to settings> battery and battery setting usage to see which app is using how much battery and uninstall that particular app.
You can put a limit to the number of games you have installed or play on Phone .
After uninstalling unnecessary apps from Phone user can perform a Factory reset.
Problem 9: Slow performance
Phone smartphone comes with Qualcomm Snapdragon 616 processor which gives an average performance to these devices. Some users still face slow performance issues in these devices.
Let's us discuss how to resolve these issues in Phone Smartphones.
Solution:
You can restart your Phone .
Do regular updates of your smartphone as new updates come with some bug fixes over the older version. You can go to Setting > about phone and software to update your smartphone.
Phone comes with developer option. In the developer option, you can lower the animation setting which will resolve the performance issues. Also, go to setting > About Phone and tap build number to 7 times to enable developer option. After scrolling down you will get animation setting to reduce the animation.
Also to increase the performance you can turn on the power saving mode and select the normal mode. This will help in increasing the performance.
Uninstall the unnecessary apps from your device.
After uninstalling unnecessary apps from Phone user can perform a
Factory reset.
Problem 10: Wi-Fi issue
Lots of users have issues related to Wi-Fi in Phone . The device is not connected to Wi-Fi, access is denied to a particular network, poor and slow wifi connection.
Lets us discuss how to resolve Wi-Fi problems in Phone .
Solution:
You can Restart the router and modem connected with your Phone . Also, restart your Phone .
You can remove the power source connected to your Phone device and wait few minutes and again connect the power source with the device.
Regular updates are available for Phone device.you can go to settings > about phone and software to update your smartphone.
Go to Settings>Wi-Fi> configure to get the mac address of your device connected to Wi-Fi network so as to ensure your whether your address is supported by the router or not.
You can also check whether power saving mode is enabled in Phone which automatically turns off the Wi-Fi Network to save some percentage of battery power.
Check other articles-
1, How to Flash Official Firmware on Vivo With QCOM-DLoader.
2. How to Disbale Boot verification using No verity Disbaler.
3. How to Repair IMEI Number on Qualcomm Phone [Easy Method]
4. How to Install Xposed framework on any Android Device [also Nougat]
5. How to Root without PC [Easy method]
6. How to backup NVRAM aka IMEI Number [Easy method Mediatek]