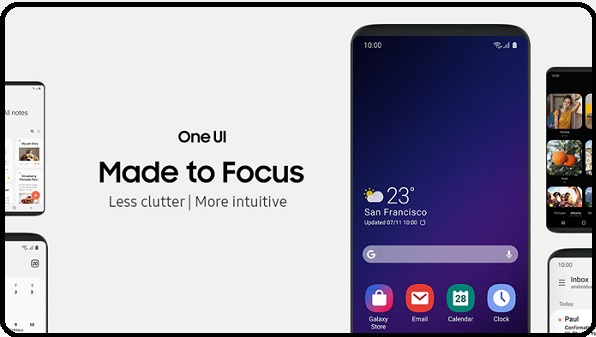 Samsung one UI Program:
Samsung introduce Samsung one UI for it's Smartphone and Finally Here is the Guide to Join The Program. the Samsung one UI Program is Currently Not available For all users but You can join it by Following the Below Instructions.
What is Samsung one UI:
Samsung one UI is a New user interface or SKIN for it's Android Based Devices. Which is Developed to Provide More Smooth and better users Experience to it's users.
1) Focus on the task at hand: Samsung says the One UI is made to focus on what really matters. The decluttered screen shows relevant information with each tap, so you only get the essentials, one at a time.
2) Interact naturally: One UI introduces a completely revamped interface that places all important content on the bottom half of the display, leaving the top half for viewing which makes it easier to reach touch objects with a thumb while using their phones with one hand.
3) Visibly Comfortable: Samsung also revealed a Night Mode feature which uses a black background for easier reading in the dark.
How to Join Samsung one UI Program:
First, you need to download the Samsung Members applicationor Samsung+ (For North American users) from Galaxy Apps or the Google Play Store.
Log in and go to Notices
Select "One UI Beta Program Registration"
Submit the application
Once approved, go to Settings and then Update Software
Select the Download Updates Manually option.
Done! This will allow the software to update and load the beta version.