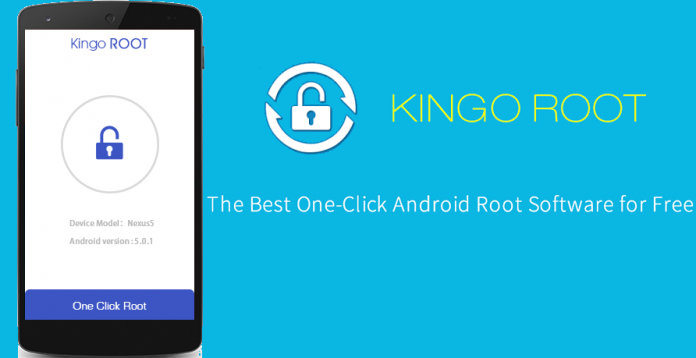 Root Nougat without PC-
Kingoroot is a universal Rooting tool for android which have ability to root almost all android devices in one click. you can Root your Phone with in 5 minut. Kingoroot Now Work on the Devices that have Special bootloader unlock Process Like Xiaomi. Follow bellow Guide to Root using kingoroot.Yes Kingoroot Support Nougat Devices, if you failed with Mobile Version try PC version.
Step 1: Free download KingoRoot.apk
Click "Download for Android" then the software will be downloaded directly to your Android. You can find it in "Download" file.
The download will be automatically started. If there are some warnings about KingoRoot.apk, click "OK" to proceed.
Step 2: Install the apk file of KingoRoot.
You may encounter some issues when you install the tool . Whatever it might be, follow the instructions provided.
Install Blocked: Settings > Security > Unknown sources > Check the box and allow.
Maybe only some apps from Google Play or Samsung Apps can be installed on your device. The apk file of KingoRoot downloaded directly from the server of Kingo cannot be permitted to install on your device unless you allow the installation from " "Unknow source"
Harmful App: Settings > Security > Verify apps > Uncheck it.
KingoRoot is an exploit-based root tool. If you have no knowledge of "Android Rooting", well, you should. Kingo exploits system vulnerabilities in order that your device can be rooted. While Google or Manufacturers consider this as a malicious act. But it is your decision to root or not to root. On kingo's behalf, the only thing we can do is to make sure of our integrity and leave the choice to you.
Step 3: Tap the icon of KingoRoot and press "One Click Root" to begin.
When you root with KingoRoot stable Internet connection is required because the rooting scripts used are stored in Kingo's server. Without it , your phone will not be rooted successfully.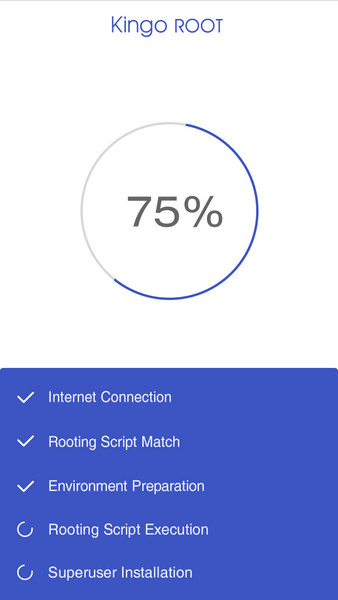 Step 4: Get the result: succeeded or failed.