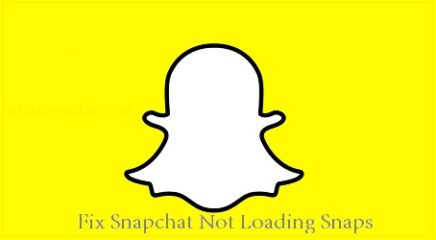 Snapchat is a American Social media & messaging app, allow user to share their daily stories to Friends and Family. The app is Most popular among the youngsters who like's sending and receiving snaps. Like the whatsapp and facebook, shared stories on snapchat stay for 24 hours after that it will remove its own.
but the problem is 'Not Loading snaps' many times it show a black screen with the title 'tap to load the snap' when user click on it it show Nothing and stay on same. so if You are facing same issue on your phone then you can fix it by following the below instructions.
Check Internet Connection:
The Most Common issue cause 'Not Loading Snaps' on Snapchat. to fix this Scroll the Notification Panel and Click on Airplane icon. once enable re-click on it,
Once Single up then disable and enable data connection and Click on 'tap to load the snap' done, snaps Now loaded.
Clear in App Cache:
sometime in app cache cause Not Loading snaps or tap to load the snap' You can fix it by Removing in app cache, for that follow below Instructions
on Phone open Setting and Find Application's/ apps/ Installed app etc, it's different on different devices
once found, open and search for Snapchat, click on it then Storage & Cache  then Click clear cache, done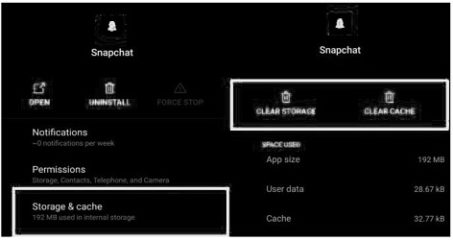 update Snapchat:
sometime older version cause Not Loading snaps, or 'tap to load the snap' You can fix it by updating the app, for that open play store, search for Snapchat and select 'update'