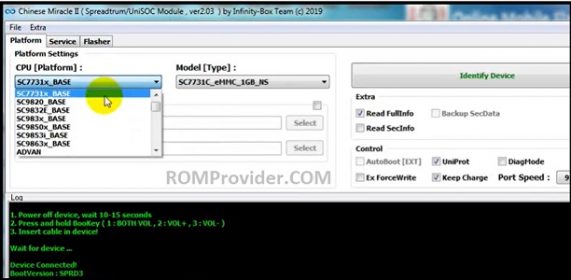 On this page you will find common CM2SPD error and their Solutions.
No Device Detected:
Check usb driver, you have to Install Spreadtrum USB driver on your Computer. Download it here
Fail to boot FDL! Unsupported device
to fix this error try another boot
ERROR : FDL NOT started!
Your device not supported or try another boot
Error FDL start Failed
Go to platform and select correct Platform and Model, if you don't Know connect cpu model you can google it
ERROR : Baud set failed! Use default!:
Select correct platform version
ERROR : FLASH FDL NOT started!
unsupported cpu type, update latest version
ProtoEx : : Fail to enable Chrg
check device connection
try with another platform or cpu type
---